The 2023 Subaru Love Promise Community Commitment Award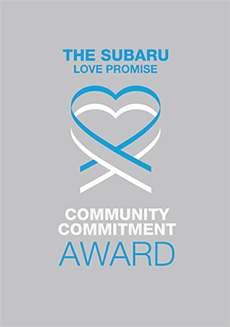 We've been nationally recognized for our dedication to our community and the Subaru Love Promise.
We're honored to receive the 2023 Subaru Love Promise Community Commitment Award. This award nationally recognizes Subaru retailers who are making the world a better place while demonstrating an outstanding commitment to supporting passions and causes in local communities. These efforts are focused in important areas such as the environment, community, health, education, and pets.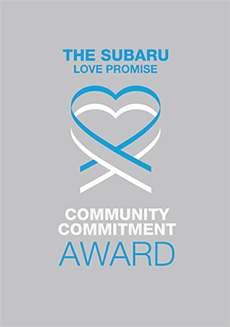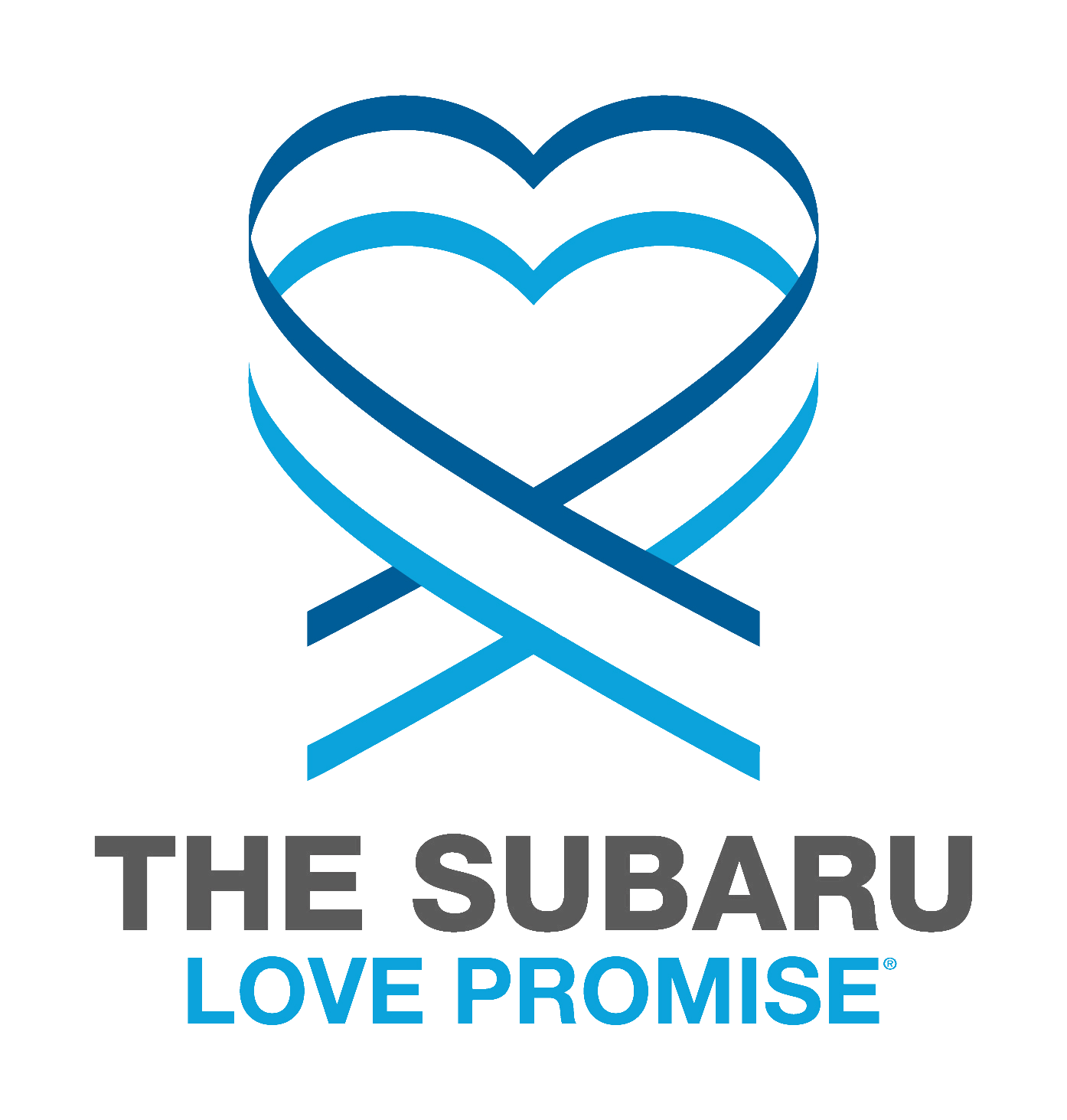 What is the Subaru Love Promise?
Subaru and our retailers believe in making the world a better place and the Subaru Love Promise is our vision of respecting all people. This is our commitment to show love and respect to our customers and to work to make a positive impact in the world.
How is Casey Subaru dedicated locally to the Love Promise?
Our Love Promise can be seen in various partnerships with local charities and non-profits. We're grateful for the opportunity, not only to be a part of our community, but to serve it as well.
Peninsula Regional Animal Shelter
Love Promise Stories from Casey Subaru
Subaru and Casey Subaru believe in making a positive impact on the communities in which we live and work. We uphold that belief through our Love Promise Community Commitment. Every month, we select inspiring stories from customers and partners from around our area who strive to support our collective commitment and feature them here
Toys for Tots - Brittany O
With the help of our customers and employees, we were able to fill the back of an Outback (seats folded down!) with tons of toys to donate to Hampton Roads Toys for Tots! Even more toys were donated after this photo was taken. During the month of November we were also accepting monetary donations in our service drive. We thank everyone who took the time out of their day to stop by and donate to this amazing cause!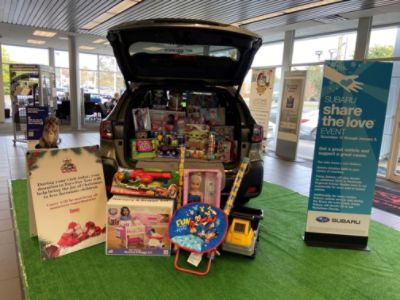 ---
Subaru Pet Photo Contest - Brittany O
Subaru recently hosted a pet photo contest nationally, so Casey Subaru decided to go one step further. For all of the entries we received for this contest, we decided to choose our own winner as well. This winner won $500 for themselves as well as a $500 donation made by Casey Subaru on the winner's behalf. The winner Finn and her owner Ashley can be seen in the photo alongside the GM Travis Wynn, the Shelter Manager Roger Iles, and Adoption Coordinator Krista Smith. As of this post, the beautiful terrier mix named Joker who is amazing with kids and other pets is available for adoption!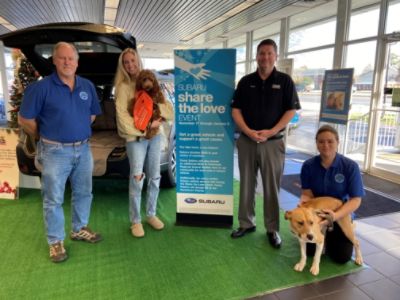 ---
Adoption success at the Peninsula Regional Animal Shelter - Krista S
Thanks to our partners at Casey Subaru, the Peninsula Regional Animal Shelter was able to host our 4th annual "Subaru Loves Pets" event on October 23, 2022. Sherry Grant, Marketing Director for Casey Subaru, went a step further with Casey Subaru donating an additional $1000 to cover adoptions for the day! With swag bags filled to the top with pet friendly goodies, good music and lots of pets looking for their forever homes, the day was bound to be a smashing success! Many citizens came in to meet and mingle with our adoptable animals and by the end of the event, the Peninsula Regional Animal Shelter and Casey Subaru were able to find 22 animals their forever homes! One of the pets that found her forever home was Kenzy, a 5-year-old Black Labrador Retriever mix. Kenzy was surrendered to the Peninsula Regional Animal Shelter when her owner's found that they were lacking the time to properly care for her. We took Kenzy in and made it our mission to find her a new, forever home. While in our care, Kenzy began showing some medical issues. Upon further review of her owner surrender profile, staff learned that she'd had issues with urinary tract infections in the past. With this information, our vet team got right to work. Kenzy was x-rayed and the source of her ailment was immediately identified. Kenzy was suffering from a very large bladder stone! Surgery was quickly performed to remove the stone. The stone, once removed, weighed in at approximately 111 grams and was approximately 6cm x 5cm. Kenzy was closely monitored during her healing process and she came through like a champ! Kenzy made her way to the adoption floor on October 23, 2022 and it didn't take long before her new family found her! Kenzy is settling in nicely with her new family; bonding and creating new memories every day! Thanks to partnerships like Casey Subaru and the Peninsula Regional Animal Shelter, animals find their forever homes every day! We thank Casey Subaru and all Subaru retailers for allowing us to participate in "Subaru Loves Pets" October 2022.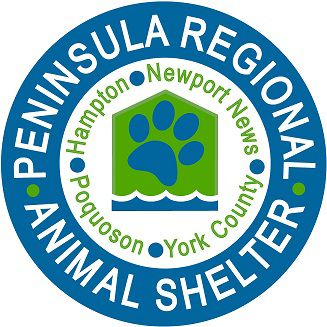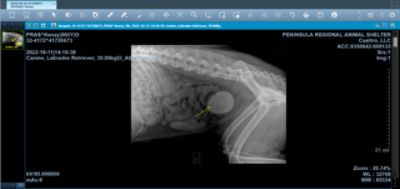 ---
Subaru Loves Pets - Brittany O
On the weekend of National Make a Dog's Day, Casey Subaru was able to host another successful adoption event at the Peninsula Regional Animal Shelter. We sponsored 22 adoptions that day, helping 16 cats and 6 dogs find their furever home. Each adoptee also received a new pet care package from us.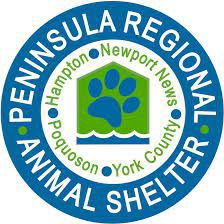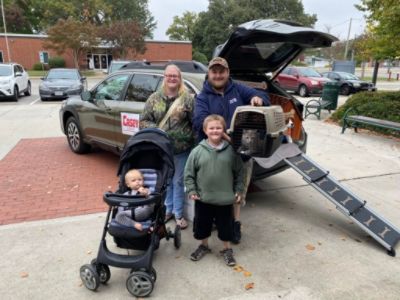 ---
Subaru Loves Learning! - Brittany O
Yesterday, Casey Subaru dropped off their Subaru Loves Learning campaign donation to Saunders Elementary School in Newport News, VA. Casey Subaru was able to provide planter boxes filled with school supplies from Subaru of America, Inc. to ten classes. In addition, 13 more boxes filled with thousands of items from backpacks to boxes of crayons were delivered to these smiling faces!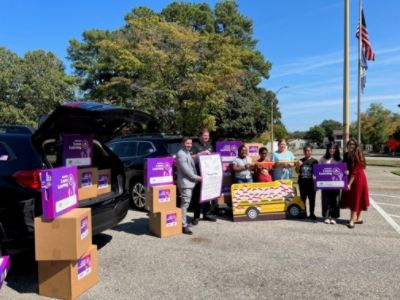 ---
Penin. Regional Animal Shelter x Casey Subaru - Nicole M
Casey Subaru along with the Peninsula Regional Animal Shelter of Newport News hosted yet another successful adoption event! Over the adoption weekend, with the help of Tiffany Webb, Roger Iles and the PRAS team, we found new homes for over 8 shelter animals and helped many more receive lifechanging medical care. Year after year, Casey Subaru's commitment to the community and to programs such as PRAS grows stronger, making them a true pillar in the community. #Subarulovespets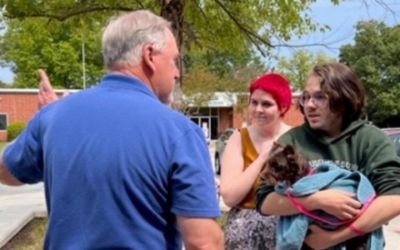 ---
Together, we can make a difference! - Melissa H
Because of our loyal customers, employees and local community, Casey was able to raise over $11,400 in donations to aid those in need caught in the on-going war in Ukraine. We thank you for your generosity and support of the Ukraninan people.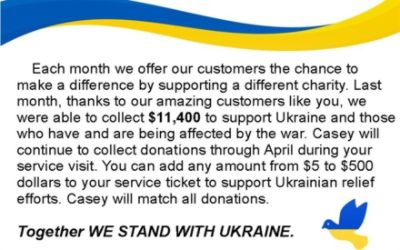 ---
#SubaruLovesPets - Peninsula Reg. Animal Shelter - Melissa H
Casey Subaru General Manager, Travis and Service Manager, Donna, presented the Peninsula Regional Animal Shelter with a check for $18,000 this weekend during our Pet Adoption event held at the shelter. At Casey Subaru, we are thrilled to continue our partnership with PRAS for years to come!
---
Together WE STAND WITH UKRAINE - Melissa H
Each month we offer our customers the chance to make a difference by supporting a different charity. This month, Casey Subaru, is collecting any amount from $5 to $500 dollars to your service ticket to support Ukrainian relief efforts. All donations will go to Save the Children US & Casey will match your donation. Together WE STAND WITH UKRAINE. 💛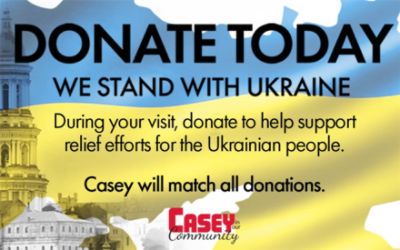 ---
Casey Subaru is Awesome! - Carol H
I ordered a car from them a couple months ago after deciding which options are right for my Forester. It took a while to come in but I understood. Our salesman, Caleb, kept us up to date throughout the entire process. The month my car was scheduled to arrive I had a scary unexpected problem. Somehow my retina became detached. By far the worst thing to happen to me in recent history. The day I had my surgery Caleb called us and told us our car was here. I was shocked! Due to my situation we had to wait a week or so to go pick up the car. The dealership and Caleb were both very understanding of the entire situation and were willing to hold the vehicle for us! We ended up completing the paperwork on the same day I had a follow up appointment with my doctor. Unfortunately, I couldn't drive my new car home that night due to my injury. Caleb and the entire staff were so nice and understanding! They were able to drive the car to my house! We plan on going on a trip to visit some family next month and we are very excited to take our new car! Thank you Casey Subaru, especially Caleb and the managers for helping me and getting me the exact Forester I wanted.
---