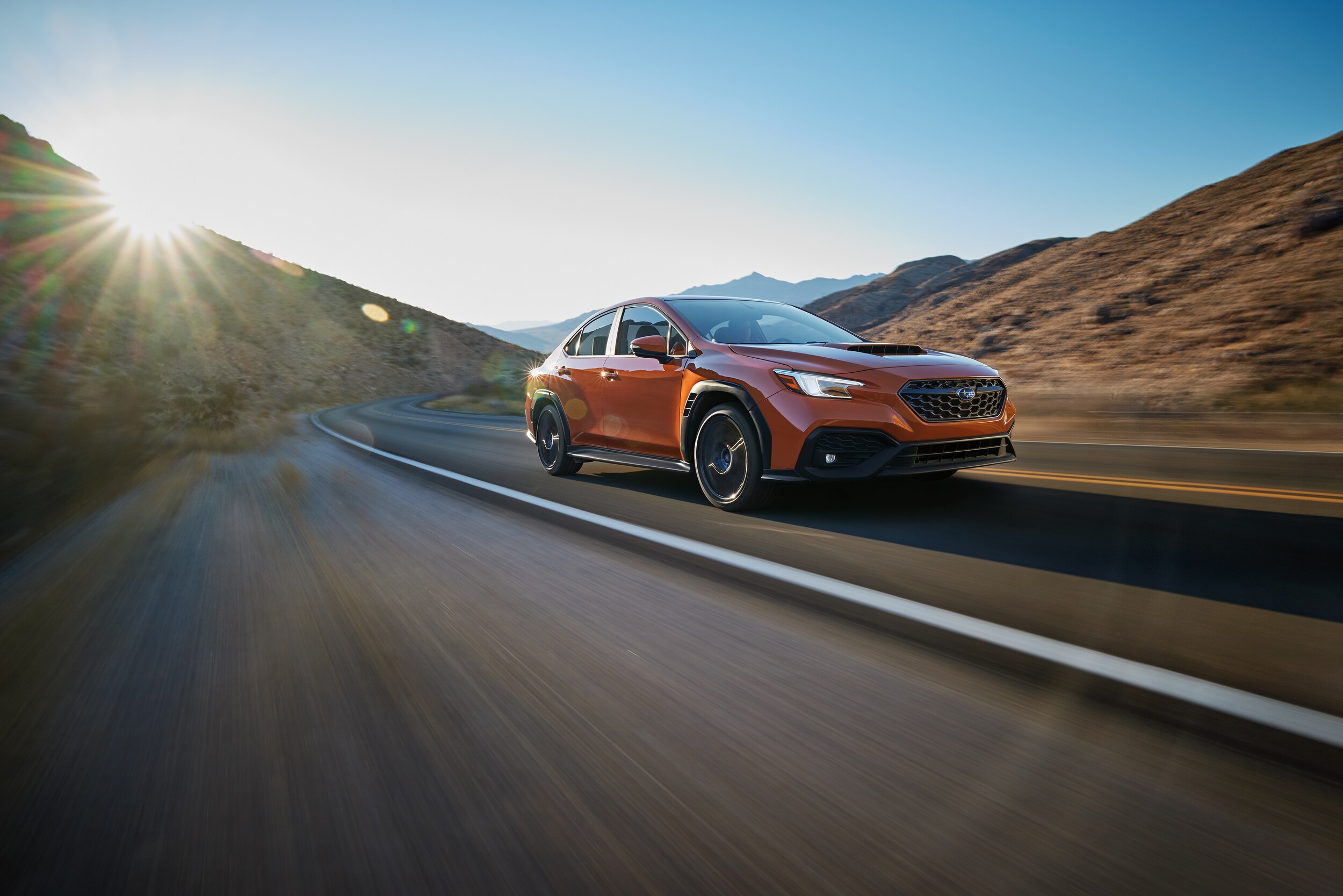 Explore the Subaru WRX Today
The arrival of the new Subaru WRX has been eagerly anticipated by car enthusiasts worldwide. This latest addition to the sport sedan market from Subaru promises exceptional performance, advanced technology, and uncompromising safety. In this article, we'll take a closer look at the trim levels, interior and exterior design, performance, technology, and safety features of the 2023 Subaru WRX.
Trim Levels
The 2023 Subaru WRX is available in four different trim levels:
WRX Base
WRX Premium
WRX Limited
WRX GT
Interior and Exterior
The new Subaru WRX boasts a sporty, aggressive exterior design that will turn heads. With its sharp headlights, bold hexagonal grille, and sleek lines, the WRX exudes a commanding presence on the road. The interior is equally impressive, featuring a driver-focused cockpit with high-quality materials and comfortable, supportive front seats. The back seat offers ample legroom for passengers, making it a practical choice for long road trips or daily commutes to Hampton, VA.
Performance
The new Subaru WRX is a performance-oriented vehicle, and it shows in its specs. The standard 2.4-liter flat-four-cylinder engine delivers 271 horsepower and 258 pound-feet of torque. All models come standard with Subaru's Symmetrical All-Wheel Drive, which provides excellent traction and handling in all conditions. The WRX also features a six-speed manual transmission or an optional continuously variable transmission (CVT) that simulates eight gears.
Technology Features
The new Subaru WRX has modern technology and features that enhance the driving experience. The infotainment system features a large 11.6-inch touchscreen display, making it easy to control various functions such as music playback, climate control, and phone connectivity. The WRX also includes Apple CarPlay and Android Auto, which allow Williamsburg, VA, drivers to integrate their smartphones with the car's multimedia system seamlessly.
Safety
Subaru has always been known for its safety features, and the new WRX is no exception. The car comes standard with Subaru's EyeSight Driver Assist Technology, which includes adaptive cruise control, lane departure warning, and pre-collision braking. The WRX also features a strong and rigid body structure, a suite of airbags, and other safety features.
In conclusion, the new Subaru WRX is a top-performing sports sedan that offers a thrilling driving experience for Yorkton, VA, drivers, advanced technology, and robust safety features. To truly experience the power and capabilities of the new WRX, we invite you to schedule a test drive at Casey Subaru in Newport News.