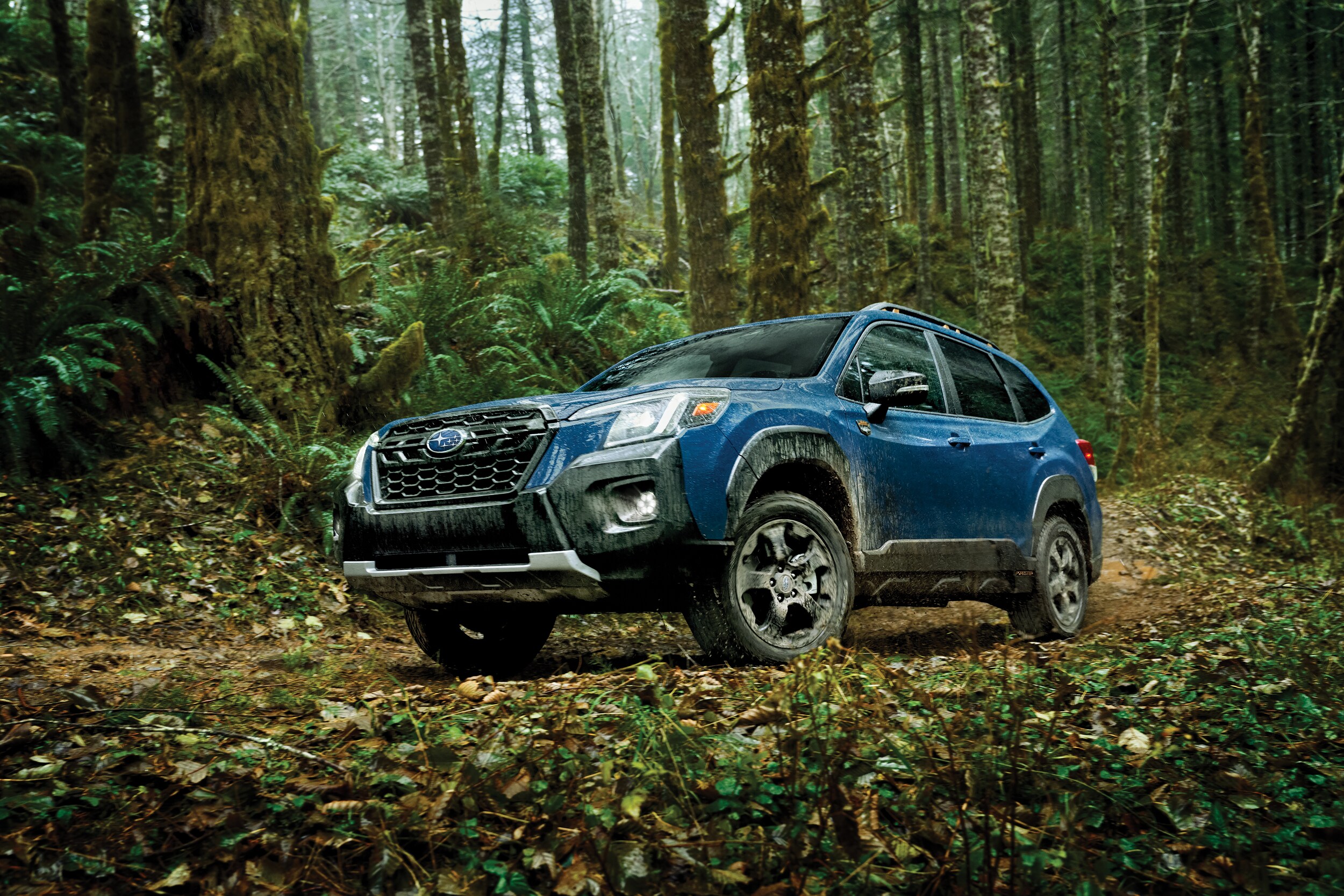 A New Subaru Forester Wilderness Is a Great Option
If you need an SUV to handle a lot, look into the Subaru Forester Wilderness. This special trim of the Forester was first released as part of the 2023 lineup. It's more rugged than its counterparts, so it could be a practical choice if you have high expectations. 
The Forester Wilderness is different from the other Foresters in terms of ground clearance. It has a ground clearance of 9.2 inches, which puts it half an inch higher than a standard Forester. This extra height could be important when going off-roading outside Hampton, VA. Other exterior upgrades include stronger roof rails, a front skid plate, and all-terrain tires.
The seats of the Forester are wrapped in StarTex material. This water-repellent upholstery is easy to clean, so you won't have to worry about getting dirty. The headrests have been embossed with Wilderness badges, and the copper accent stitching enhances the style.
With its 182-horsepower, 2.5-liter engine, and re-tuned gearing, a Forester Wilderness can tow up to 3,000 pounds. Its dual-function X-MODE program can give it better traction when you're facing tough conditions around Yorktown, VA.
The eight-inch touchscreen with smartphone compatibility will likely prove useful for Williamsburg, VA shoppers. Plus, the Wi-Fi hotspot can be appreciated by you and your passengers when you're trying to stay in touch with others or are looking for ways to entertain yourself.
Like other Foresters, the Wilderness has automatic emergency braking and forward collision warning, as well as several other driver-assist technologies. It also has a 180-degree front-view monitor so that you can keep an eye on the trail. The Forester Wilderness will impress you with its athleticism and modern amenities.